Professional Image Retouching
"The sign of a truly great Retoucher is that no one will ever know they were there." — August Dering, Celebrity Retoucher
That's how we approach the retouching process. Because capturing authenticity is not just limited to your photo session. It's something that carries right through to our retouching process.
Numerous apps allow anyone to filter photos that turn people into plastic caricatures. But there is no app that can do what our expert retouchers can deliver – a beautiful, believable, natural result. Every photo is retouched by hand, one image at a time, with no batch processing or presets.
Of course, we start by striving to capture excellent images straight out of the camera. This starts by helping our clients prepare for their session, offering professional hair, makeup, and stylist services, and combining it all with the perfect lighting, and expert direction. To that end, our retouching is ultimately focused on enhancing your images for maximum impact rather than fixing them after the fact.
Professional retouching is typically included with our Headshot packages. It is highly recommended, as today's digital photography is both vivid and revealing.
Check out some examples of our retouching work below.
Standard Retouching includes:
Basic color and contrast enhancement
Reducing the appearance of dark circles under eyes
Eliminating temporary blemishes such as acne and razor bumps
Cleaning up stray and flyaway hair
Removal of redness from the eyes or yellowing of teeth
Minor softening of lines and wrinkles
Standard Retouching does NOT include:
The use presets or any filters for skin, color, or contrast
Elimination of permanent facial markings
Distortion or shrinking of natural features
Alteration of hair styles
Removal of logos or graphics from clothing
Retouching for Fashion, Beauty and Editorial includes:
Local Color enhancements for products, facial features, etc.
Global Color enhancements
Skin enhancement (dodge and burn)
Wardrobe and product shaping
Advanced color and exposure correction
Unparalleled attention to detail
A professional, relaxed, and fun headshot experience
Cover-quality photos that represent you, your brand, and your business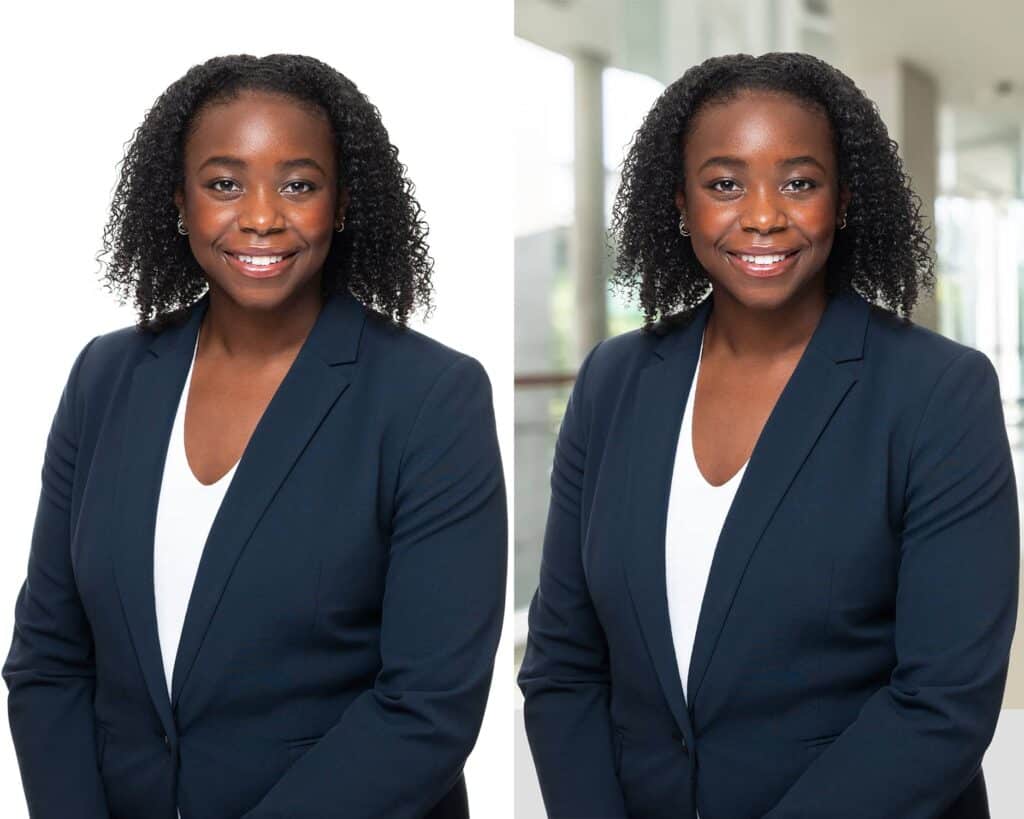 In addition to professional retouching, Colin Key Photography offers expert background replacement services – also known as Image Masking.
The Image Masking process begins by capturing your headshots on a clean, white background. The lighting and composition are customized to your needs and assure your headshots will look at home on any background you want to place them.
The Benefits Include:
The ability to keep your team headshots looking consistent over time as you add new employees
The flexibility to place your high-resolution images onto a background of your choosing
The creativity to produce custom marketing assets for your business or services

Contact us to learn more and get a custom quote.